TRAVELMARVEL - Escorted Tours
---

Tours l Earlybird Specials l What's Included l Unique Experiences l Meal Plans l Weather Guide
HOLIDAYS DIRECT DISCOUNT GUARANTEE
Book any Travelmarvel Tasmania tour with us and we will provide you with a further 5% discount off the best available price we obtain from Travelmarvel. Our discount can be used in conjunction any other Travelmarvel offers that you may be entitled to ie. Earlybird, Early Payment, Past Traveller etc.

CHAT WITH A TASSIE EXPERT: Call 1300 300 633 or email for information, quotes and bookings.
TOURS


Tour Code
Tour Name & Summary
Duration
Trip Style
Travel Range
TX5AA
Western Wonder
On Travelmarvel's 5 day Western Wonder tour, discover the pristine wilderness, heritage towns and cultural sights. This tour will begin in Hobart and end in Launceston.
5 Days
Escorted Touring
Sept 2013 – May 2014

TX6AA
Eastern Getaway
On Travelmarvel's 6 day Eastern Getaway tour, discover the pristine wilderness, heritage towns and cultural sights. This tour will begin in Launceston and end in Hobart.
6 Days
Escorted Touring
Sept 2013 – May 2014

TX9AA
Tasman Discovery
On Travelmarvel's 9 day Tasman Discovery tour, discover the pristine wilderness, heritage towns and cultural sights. This tour will begin and end in Launceston.
9 Days
Escorted Touring
Sept 2013 – May 2014

TXT10
Grand Tasman
On Travelmarvel's 10 day Grand Tasman tour, discover the pristine wilderness, heritage towns and cultural sights. This tour will begin and end in Launceston.
10 Days
Escorted Touring
Sept 2013 – May 2014

SEE TASMANIA WITH TRAVELMARVEL
With its beautiful national parks, breathtaking scenery, quaint towns and fascinating convict past, Tasmania is one of those rare tourist destinations that has everything you could desire. Indulge your senses in this charming island state's pristine wilderness, delicious locally grown gourmet food, superb seafood and fine wine. Take off on a holiday where we've taken care of everything for you!
See what makes a Travelmarvel tour special!
EARLYBIRD SPECIALS
Click here to view 2013/14 Earlybird Specials on selected itineraries.
WHAT'S INCLUDED
Everything is taken care of with Travelmarvel
On a Travelmarvel holiday you'll enjoy personalised touring throughout your journey. No matter where you travel you'll be taken care of every step of the way.
Tasmania Experts
Travelmarvel Tour Directors have vast expereince in operating premium holidays to Tasmania.
Experience Drivers who are local, chosen for their skill and professionalism.
Travelmarvel help you discover hidden treasures with the regions's best local guides.
Exceptional Inclusive Value
Airport/Hotel transfers are included.
Aall tipping and sightseeing entrance fees are included.
Many included meals plus Welcome and Farewell dinners on many tours (depending on Meal Plan).
Premium Accommodation
Stay in comfortable properties in central locations, convenient to shops and restaurants.
Stay in the heart of the wilderness at Cradle Mountain Chateau.
Choice of Meal Plan
You have a choice of two meal plans on all tours
Visit National Parks
Explore stunning National Parks, most are World Heritage areas.
Waterfalls, dramatic mountain peaks and unique flora and fauna.
Insider Experiences
Enjoy canapés and a drink as you wander through the Design Centre of Tasmania.
Taste lavender-infused fare during an exclusive experience at Bridestowe Lavender Farm.
Explore the Port Arthur Historic Site then cruise around the Isle of Dead.
Taste the wares at Ashgrove Cheese Factory, including the English country-style cheese.
Discover Tasmanian cuisine at its best at Customs House Restaurant in Hobart.
Enjoy an exclusive breakfast at the centrally-located Mercure Hotel in Launceston.
Comprehensive and Flexible Touring
Visit all the must-see sights as well as the secret gems!
Range of optional experiences to further enhance your trip.
Luggage
Porterage is taken care of throughout your tour
Peace of Mind
Rest assured with guaranteed pricing once your deposit has been paid.
Travelmarvel is an active participant in the Travel Compensation Fund.
As Travelmarvel is part of the APT Group, you can be sure you'll be well looked after.
INSIDER EXPERIENCES
Travelmarvel offer a unique collection of Insider Experiences to give you the chance to truly immerse yourself in the covert beauty of Tasmania, at no extra cost. Check our tour itineraries to see which of the following experiences are included on each trip.
Beaconsfield Guided Tour
In the gold mining town of Beaconsfield, visit the Mine and Heritage Centre where you'll enjoy a locally-guided tour. Learn about the rich history of the region.
Bridestowe Lavender Farm - New for 2014
Delight in one of Tasmania's most breathtaking sights during December to January when the vast lavender fields erupt into a glorious purple-hued spectacle at the Bridestowe Lavender Farm. You'll be treated to an exclusive experience, Explore the picturesque grounds with your personal guide, including a tour of the distillery to learn all about how the lavender oil is produced. Indulge in a tasting of lavender-inspired specialties including delicious lavender ice-cream, fudge and cheese.
Freycinet National Park Guided Walk
A naturalist guide will enlighten you as you walk through the national park consisting of dramatic mountain peaks that descend into curved bays.
Port Arthur Historic Site
The impressive architecture, gardens and prison facilities of this former British penal colony survive for all to see today. Take in the serenity of the region as your local guide reveals the chilling history behind this historic site.
Ashgrove Cheese Factory
Learn about the art of cheese-making and enjoy tasting Ashgrove's superb range of cheese, including its famous Wild Wasabi.
Special Stays
Along with our premium accommodation, we include a selection of remarkable hotels
that offer a unique perspective to your surrounds. Stay immersed in nature at the Cradle Mountain Chateau and escape to the country at Tall Timbers in Smithton.
A Taste of Tasmania
In addition to your included meals during your journey, enjoy a range of dining events that reveal a richer side to the region.
Design Centre Welcome - New for 2014

Exclusive to Travelmarvel - Get to know your fellow travellers and crew upon arrival in Launceston, as you enjoy delicious Canapés and a Welcome Drink at the Design Centre of Tasmania.

Customs House Restaurant
An exquisite dining experience awaits you at Customs House Restaurant. Relax and enjoy the spectacular waterfront views as you dine on a sumptuous meal.

An Exclusive Breakfast - New for 2014
At the Mercure Hotel in Launceston, you'll start your day with an exclusive breakfast including the hotel's renowned egg and bacon quiches. Paired with a superbly crafted coffee, it's the perfect way to relax and enjoy your final morning in Tasmania.
CHOICE OF MEAL PLANS
Options Available:
Room and Breakfast
Room, Breakfast and Dinner
No matter which meal plan you choose, you'll be able to enjoy a Welcome and Farewell Dinner with your fellow travellers, giving you the opportunity to taste local cuisine and all included in the cost of your tour.
WEATHER GUIDE
Named 'Best Temperate Island in the World' in 1999 and 2000 by Conde Nast Traveler, Tasmania has a mild, temperate maritime climate, with four distinct seasons. Summers are mild, with any hot periods rarely lasting more than a few days. Winters are not excessively cold, especially compared to places at similar latitudes in the northern hemisphere, thanks to the sea's moderating influence. Hobart has the second lowest rainfall (after Adelaide) of all Australian capital cities, with an average annual rainfall of 626mm.
Check Australian Bureau of Meteorology for current weather conditions and forecasts.

Tasmania Weather Guide

| Months | MIN | MAX |
| --- | --- | --- |
| Mar- May | 9°C | 17°C |
| Jun - Aug | 5°C | 12°C |
| Sep - Nov | 8°C | 17°C |
| Dec - Feb | 12°C | 21°C |


QUOTE REQUEST


Book with confidence
Holidays Direct is an Australian registered Travel Agency affiliated with the Jetset Travelworld Group with AFTA membership and Travel Compensation Fund accreditation. We are proud members of the ICCA and our consultants have undertaken cruise training and hold current ICCA accreditation.
Use a Licensed Travel Agency for the benefit of added protection:
In Australia, licensed travel agencies contribute to the Travel Compensation Fund (TCF). The TCF is used to compensate consumers who do not receive any travel services purchased from a licensed travel agency, travel wholesaler or travel supplier. Claims against the TCF are reviewed by an independent Board of Trustees.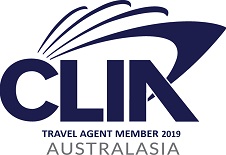 TOP