SCENIC - Escorted Tours
---

Tours l Tasmania l Scenic Experience l Scenic Book with Confidence Plan l Weather Guide
HOLIDAYS DIRECT DISCOUNT GUARANTEE
Book any Scenic Tour in Tasmania with us and we will provide you with a further 5% discount off the best available price we obtain from Scenic. Our discount can be used in conjunction any other Scenic offers that you may be entitled to ie. Earlybird, Early Payment, Past Traveller etc.

CHAT WITH A TASSIE EXPERT: Call 1300 300 633 or email for information, quotes and bookings.


TOURS


Tour Name
Tour Code

Date Range

From Price

7 Day East Coast Explorer
TDE

Sept 2013 - May 2014

$3,295.00*

9 Day Western Wilderness
TWW

Sept 2013 - May 2014

$3,895.00*

13 Day Ultimate Tasmania
GTA

Sept 2013 - May 2014

$4,995.00*

14 Day Grand Explorer & Cruise
GEA

Sept 2013 - May 2014

$5,795.00*

* Prices are per person twin share from the relevant brochure. Contact us for any offers including Earlybirds. Refer to brochure for full terms and conditions.

BOOK WITH HOLIDAYS DIRECT FOR A BONUS 5% DISCOUNT OFF ANY SCENIC TOUR

TASMANIA
Explore the island state where you will find a natural wonderland of pristine wilderness and untouched landscapes from dramatic coastlines to rugged mountains which set Tasmania a world apart. Visit unique and beautiful cities, and historic townships drenched in old world charm such as Launceston, Bicheno, Port Arthur, Hobart, Strahan, Cradle Mountain, and Sm ithton.

Some Scenic Tours highlights to Tasmania include: 
WORLD HERTIAGE WILDERNESS AND PRISTINE NATIONAL PARKS


The spectacular World-Heritage listed Tasmanian Wilderness cover one fifth of the island. On your journery you will cruise the majestic Franklin-Lower Gordon Wild Rivers National Park and explore the highland lakes and craggy peaks of the Cradle Mountain-Lake St Clair National Park. Travel along the dramatic East Coast from Freycinet National Park, to the towering sandstone sea cliffs of the Tasman Peninsula and the Tasman National Park.

MEET THE ELUSIVE TASMANIAN DEVIL


Visit Bonorong Wildlife Park and meet a Tasmanian Devil

RICH HISTORIC PAST AND CONVICT HERTIAGE


Once a far-flung colonial outpost, Tasmania offers a rich historic past. Discover the historic townships of Richmond and Ross and hear the haunting tales of Port Arthur and Sarah Island.

SALAMANCA MARKET


Explore the famous Salamanca Market in Hobart, a thriving collection of fine produce, arts and crafts.
NEW

CAPTAIN'S UPPER DECK - Exclusive


Cruise the majestic Gordon River from the privary of the Captain's Upper Deck with your dedicated naturalist and enjoying fresh Tasmanian fare.
NEW

FOREST AND DISMAL SWAMP


Discover the Tarkine Forest and Dismal Swamp, a 40 metre deep sinkhole and a unique forest habitat supporting a range of rare species in Tasmania's remote North West.
SPIRIT OF TASMANIA OPTION: Scenic Tours want you to get the most of your tour of Tasmania so you have an option to enhance your Tasmanian holiday with an overnight cruise from Melbourne to Devonport on board the Spirit of Tasmania. Talk to Holidays Direct if you are interested in getting a quote for this option or alternatively if you need us to help organise return flights for you.
THE ULTIMATE TOURING EXPERIENCE
Scenic Tours understand that when you're on holidays you want to make the most of every moment. Sharing your passion for travel, Scenic Tours believes that what you experience on your holiday is as important as the destination itself.
Finest Luxury Hotels 
Scenic stays in the finest luxury hotels, resorts and wilderness lodges every destination has to offer.
Scenic Enrich and Scenic FreeChoice Activities
Each of Scenic's itineraries has been designed with your interests in mind. Well paced and with plenty of sightseeing, they will also take you off the beaten track to bring you unique and unforgettable experiences.
You can also tailor your holiday to suit your needs with
Scenic FreeChoice Activities
where you choose from a range of activities in different destinations and we will take care of the rest!
All Inclusive Touring
Whether you're travelling to one of Scenic's many destinations around the world, or exploring the hidden treasures in Tasmania, with all Scenic inclusive touring programs you won't have to worry about any additional costs. Enjoy our distinctive style – always the best!
Scenic Tours  don't just propose a travel destination, they offer all inclusive, flexible and personalised touring to ensure you enjoy your holiday as much as we enjoyed creating it!
Scenic look forward to welcoming you on board soon.
THE SCENIC 'DEPOSIT PROTECTION PLAN'
The 'Deposit Protection Plan' is provided at a cost of $55 per person per tour (including GST). The cost is non refundable and must be paid at the time of booking Your tour. Where You cancel a tour prior to the invoiced final Payment Date, and the Deposit Protection Plan applies, We will hold Your deposit for Our tour products only (i.e. not products provided by third parties such as air travel) and We will credit that portion of the deposit towards an alternative tour product if You book within 24 months of cancellation. If You do not book within 24 months, Your Deposit will be forfeited. The Deposit Protection Plan does not, nor is it intended to, replace travel insurance.
WEATHER GUIDE
Named 'Best Temperate Island in the World' in 1999 and 2000 by Conde Nast Traveler, Tasmania has a mild, temperate maritime climate, with four distinct seasons. Summers are mild, with any hot periods rarely lasting more than a few days. Winters are not excessively cold, especially compared to places at similar latitudes in the northern hemisphere, thanks to the sea's moderating influence. Hobart has the second lowest rainfall (after Adelaide) of all Australian capital cities, with an average annual rainfall of 626mm.
Check Australian Bureau of Meteorology for current weather conditions and forecasts.

Tasmania Weather Guide

| Months | MIN | MAX |
| --- | --- | --- |
| Mar- May | 9°C | 17°C |
| Jun - Aug | 5°C | 12°C |
| Sep - Nov | 8°C | 17°C |
| Dec - Feb | 12°C | 21°C |
QUOTE REQUEST


Book with confidence
Holidays Direct is an Australian registered Travel Agency affiliated with the Jetset Travelworld Group with AFTA membership and Travel Compensation Fund accreditation. We are proud members of the ICCA and our consultants have undertaken cruise training and hold current ICCA accreditation.
Use a Licensed Travel Agency for the benefit of added protection:
In Australia, licensed travel agencies contribute to the Travel Compensation Fund (TCF). The TCF is used to compensate consumers who do not receive any travel services purchased from a licensed travel agency, travel wholesaler or travel supplier. Claims against the TCF are reviewed by an independent Board of Trustees.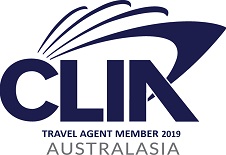 TOP