Discounts on all Holiday Packages
Qantas Holidays, Viva Holidays, Asia Escape & many more!!
LAY-BY your holiday with Holidays Direct
It's simple - pay your initial deposit, then depending on the balance and due date make flexible payments and before you know it your holiday is fully paid.

Call us now 1300 300 633 or email for a quick quote, advice and information on packaged holidays to:
UK & Europe
USA & Canada
South America
Asia & South East Asia
New Zealand & South Pacific
PLUS the following bonus deals may also apply!
BONUS

discount off ALL packaged holidays booked with Holidays Direct
We are the official

DEFCOM

accredited Travel Agency Australia-wide
Book with confidence
Holidays Direct is an Australian Travel Agency affiliated with the Helloworld Group. We are also proud members of the CLIA and our consultants have undertaken cruise training and hold current CLIA accreditation.
Our friendly staff have Cruise Consultant Accreditation:
CLIA (Australasia) Cruise Accreditation Program has been established since 1996 and is a way to recognise dedicated consultants who develop extensive cruise industry knowledge and superior selling skills. The program is modeled on the successful Cruise Counsellor Certification program developed by Cruise Lines International Association (CLIA) in 1992.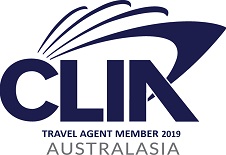 TOP