Choice, service and great rates!
We specialise in Tassie self-drive holidays and accommodation in all the favourite holiday spots!
DEALS ON SALE NOW
Book with confidence
Holidays Direct is an Australian Travel Agency affiliated with the Helloworld Travel Group. We are also proud members of the CLIA and our consultants have undertaken cruise training and hold current CLIA accreditation.
Our friendly staff have Cruise Consultant Accreditation:
CLIA (Australasia) Cruise Accreditation Program has been established since 1996 and is a way to recognise dedicated consultants who develop extensive cruise industry knowledge and superior selling skills. The program is modeled on the successful Cruise Counsellor Certification program developed by Cruise Lines International Association (CLIA) in 1992.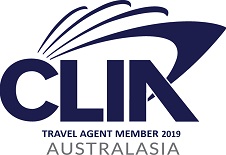 TOP