HAMILTON ISLAND RESORT
---
Overview l Photos l Location l Facilities l Activities l Accommodation l Rates and Bookings
Overview

Hamilton Island, in the heart of the Whitsundays, is the ultimate Great Barrier Reef destination, offering easy access to the reef and only a short sail away from the stunning stretch of Whitehaven Beach.
Hamilton Island is the only island with a variety of hotel style accommodation and self catering holiday properties to suit all tastes and budgets as well as an endless array of activities. Hamilton Island is nestled in the heart of 74 tropical Whitsunday islands, just off the Queensland Coast and at the edge of the world-famous Great Barrier Reef.
As the largest inhabited island in the Whitsundays, Hamilton Island is the only island with an airport catering for direct commercial and charter flights. Over 80 per cent of Hamilton Island has been carefully preserved in its natural state so that visitors can continue to enjoy the pristine beauty of the island's fabulous beaches, unspoilt nature trails and secluded hideaways.

Photos

Click here to view Photo Gallery

TOP
Location & Transfers

Click here to view a map of the resort
Hamilton Island can be reached by a variety of means. The most popular is by air, the island having its own airport and multiple flights arrive/depart daily giving access to most Australian airports. You can elect to arrive by rail to the central coast and then either transfer to the island by light plane or launch.
BY AIR:
Hamilton Island is the only Whitsundays Island with its own commercial airport and has direct flights daily from from most captial cities..
NB. We can assist you with flight bookings as part of your Hamilton Island package.
BY LAUNCH:
Ferries sail to Hamilton Island throughout the day from Shute Harbour, on the mainland. Yachties sailing to Hamilton Island will find a welcoming berth at the Marina.
NB. We can assist you with launch transfers as part of your Hamilton Island package.
GETTING AROUND THE ISLAND:
Getting around Hamilton Island is easy. The convenient Island Shuttle service runs throughout the day, and it's free. You can also hire a golf buggy to get around and tour Hamilton Island in relaxed holiday style.

TOP
Facilities
Jet airport
7 Swimming Pools
10 Restaurants and 6 Bars
Marina (the only island based marina in the Whitsundays)
1,000 seat convention centre & 10 smaller meeting rooms
Bush Walking
Kid's Club
Fauna Park
Go-Karts
Golf Driving Range
Mini Golf
Sports Club
Safari Tours Buggy Hire
Target Sport Shooting

TOP
Activities
Daily tours to the Great Barrier Reef and Whitehaven Beach, sea kayaking, twilight sailing, game fishing, scenic flights, diving, cuddling a koala, bushwalking, relaxing by the pool, waterskiing... with over 40 different activities you can do everything including nothing at all.
Island Activites include:
Water Sports
With the Whitsundays just outside your front door, having fun and games in and on the water is what Hamilton Island is all about. Snorkel the coral of the Great Barrier Reef, go diving with tropical fish, play beach games by the sea on a white sand playing field, fly across the water on a jet ski or slow down the pace and see nature up close on a sea kayak.
Bushwalking
With 7 bushwalking trails, this is the perfect way to explore Hamilton Island. All of the bushwalking trails are graded from Easy - few rolling hills, Moderate - slightly strenuous and reasonably strenuous. There is no charge to use the bushwalking trails, and a trail map is available from the Tour Desk on the Island.
Island Bus Tour
Enjoy a relaxed tour and see the sights of the Island - One Tree Hill, the surrounding Whitsunday Islands and more. Perfect for all ages. Tour takes about 30 minutes to one hour.
Golf Driving Range
Perfect that swing as you aim for the targets in the lake. Floating golf balls and a children's playground help melt away the stress as you begin your holiday! A full range of hire clubs are available for men, women and children. Free beginners tuition is also available. Perfect for people of any age that can swing a club. A selection of beers, spirits and cappucinos are available also.
Hamilton Island Wildlife Park
The Wildlife Park features a large collection of Australian native animals including koalas, kangaroos, wallabies, crocodiles, wombats, Tasmanian devils, frilled necked lizards and various reptiles. The park also houses a Gift Shop and licenced coffee shop. The perimeter of the coffee shop dining area is a koala exhibit and 'Breakfast with the Koalas' is held daily from 7:30am to 9:30am. An Aussie buffet breakfast is served at this time and coffee, cakes and light snacks are available all day. Lunch is available from 12:00pm to 2:30pm. Educational tours, cockatoo presentations, crocodile shows and souvenir photos with the koalas are available at set times each day. Great for all ages. Breakfast packages are available.
Go Karts
Start your engines and experience the adrenaline rush of driving a baby racer on the all weather track. Karts can go up to 45km/h. No licence required, but riders must be over 138cm tall to ride Karts alone. Double Karts are available for those who don't meet the height requirement allowing them to ride along side a driver who does. The Go Kart track is open 7 days a week.
Sports Club
The newly refurbished Hamilton Island Sports Club is equipped with squash, racquetball and tennis courts, a full gymnasium and a range of aerobics and cardio classes, spa and sauna. Ask at Reception for details and class times.
Mini Golf
This 18 hole mini-golf course is situated in a lush tropical setting complete with waterfalls and running steam, mini-golf will entertain kids and adults alike. Each hole is designed for interest and challenge. Refreshments and snacks are available from the Sports Club. Course takes 30-45mins to play.
Target Sports
Opened by Olympic Medallist, Russel Mark, in 1997, Hamilton Island Target Sports is a professionally run shooting range, complete with clay target shooting, small bore rifle and heavy calibre pistols. Safety conscious professionals will show you how easy it is for men & women to experience the excitement.
Relax & Rejuvenate
After enjoying the rush of sailing, bushwalking, snorkelling and diving, take time out to unwind and recharge on your island holiday. Check in for a soothing spa treatment, float in the cool of one of the many island pools or spread out your towel for a day on the sand at Catseye Beach.
Shopping
Browse the boutiques and specialty stores, pick up a nice bottle of wine, try on a new necklace, or take home an artwork for your wall. The marina village shopping precinct has all your shopping needs in one place.

TOP
Accommodation
Hamilton Island offers a range of accommodation styles to suit a range of budgets. Listed below are the Hotel Style accommodation choices. We can also make bookings for the premium luxury resort of qualia and the self catering properties located on the island - please call us on 1300 300 633 or email us with your quote enquiry.
---


Click image to enlarge

Max capacitiy = 3 people

Palm Bungalows
Delightful freestanding accommodation features 49 individual bungalows in a coconut palm fringed tropical garden setting. Relax amidst the natural setting and enjoy the flora and fauna that inhabit the island including cockatoos, kangaroos and wallabies.

Each Bungalow is free standing and features its own balcony complete with outdoor funiture. This is the perfect style of accommodation for those who fancy a romantic, affordably priced island holiday with the added seclusion that a garden bungalow affords. All bungalows offer king size beds and a single divan and have a separate ensuite with shower facilities. The Palm Bungalows are only a short walk away from the beach and main island pool.

All rooms have Air-conditioning
Shower
Hair dryer
Iron/ironing board
Mini bar
Tea and coffee making facilities
STD / ISD direct dial phones
Television
Voice mail

---


Click image to enlarge

M ax capacity = 5 people

Whitsunday Holiday Apartments
Ideal for families of holiday-makers who prefer a little independence. Self-catering and fully self-contained, the Whitsunday Holiday Apartments also offer guests a range of hotel-style comforts and facilities.

The Whitsunday Holiday Apartments are located resort-side overlooking the breathtaking Coral Sea and Whitsunday Islands. Most of the one bedroom Coral Sea View apartments apartments offer stunning Coral Sea Views from their balconies. There is a swimming pool and spa in the gardens below. The lower floors (Garden View Apartments) of the Whitsunday Holiday Apartments have beautiful tropical garden views. The beach is located directly adjacent to the apartments and the resort centre is minutes away. Full kitchen facilities exist in both Coral Sea & Garden apartments. The island features a general store located in the Marina Village, for those guests who want to stock up on supplies. One bedroom apartments, both Garden and Coral Sea view, also offer mini-bar and room service facilities.

All rooms are air-conditioned
Large spacious balcony with 2 x reclining lounges & table/chairs
Bathroom with shower (no bath)
Fully equipped kitchen with all cooking utensils
Guest laundry available
Ironing board
Microwave oven located in kitchen
Full size refrigerator in all apartments with mini bar items stocked
Tea and coffee making facilities
STD / ISD telephone
TV & VCR located in lounge & TV in bedroom of all apartments
All in-room telephones have voice mail message system

---


Click image to enlarge

Max capacity = 4 people

Reef View Hotel
Hamilton Island's Reef View Hotel sets a new standard in four star holiday luxury. The rooms in Reef View Hotel are amongst the largest in Australia and offer a choice of Garden View rooms (floors 1 - 4) or Coral Sea View rooms (floors 5 - 18). The views of the Whitsunday Passage from the Coral Sea view rooms are amongst the best in the world and have to be seen to be believed.

Every room has a large spacious private balcony facing the sea, complete with outdoor furniture to experience the spectacular sunrises and sunsets. Guests have access to the island's six swimming pools and beautiful Catseye Beach is directly adjacent. The top three floors of the Reef View Hotel are set aside for a number of luxuriously appointed Reef Suites, including the two double-storey, two bedroom Presidential Suites - complete with an extensive terrace balcony offering a private pool and BBQ area.

All rooms are air-conditioned and also have ceiling fans
All rooms have large spacious balconies
All rooms have a separate shower and bath
Iron and board located in all guest rooms
Fully stocked mini bar that is replenished daily
In-room Guestnet and modem port
Pay-to-view movies and Playstation available
Complimentary in room safe - a small refundable deposit is required for the safe key.
Tea / Coffee making facilities
ISD/ISD telephone
Voicemail for guest messages

---


Click image to enlarge

Max capacity = 2 people

Beach Club BOUTIQUE
Perfect for Honeymooners... dreaming of an indulgent getaway? The Beach Club is Hamilton Island's flagship property situated right on the beach. This two storey, five star boutique hotel has uninterrupted beachfront views and luxury appointed rooms, that are contemporary and minimalist in design.

The Beach Club features a private infinity pool and exclusive club lounge for drinks and snacks. Personalised hosts are on hand to arrange everything from VIP airport transfers, restaurant and tour bookings through to flight tickets, room service and any personal matters relating to housekeeping. The Beach Club was originally designed especially for adults and does not have specific facilities to accommodate or cater for children.

All rooms have air-conditioning and ceiling fans
Furnished balcony or verandah
Ensuite bathroom with bath and separate shower
Hair dryer in room
Iron and ironing board
Deluxe minibar
Modem connection in rooms
Stereo/CD player in all rooms with access to CD library
Quality bathrobes in all rooms
In-room safe
Tea and coffee making facilities
STD/ISD telephone
TV / Pay to view videos

Beach Club caters for 18 years and over only

---
Rates and Bookings

Holidays Direct offers discounts off the rates for this property all year round
Our discount is in addition to any other specials on offer
Call 1300 300 633 or email for a quote or click the button below for online quotes/ bookings
Book with confidence
Holidays Direct is an Australian registered Travel Agency affiliated with the Jetset Travelworld Group with AFTA membership and Travel Compensation Fund accreditation. We are proud members of the ICCA and our consultants have undertaken cruise training and hold current ICCA accreditation.
Use a Licensed Travel Agency for the benefit of added protection:
In Australia, licensed travel agencies contribute to the Travel Compensation Fund (TCF). The TCF is used to compensate consumers who do not receive any travel services purchased from a licensed travel agency, travel wholesaler or travel supplier. Claims against the TCF are reviewed by an independent Board of Trustees.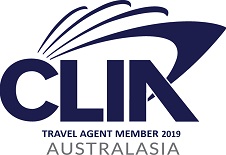 TOP