HOLIDAYS DIRECT DISCOUNT GUARANTEE
Book any TasVacations package with us and you will receive a 5% discount off the best available price for car hire, accommodation and most sightseeing activities.
CHAT WITH AN EXPERT call 1300 300 633 or email for information, quotes and bookings.
2 NIGHT GET AIRBOURNE TO STRAHAN


Summary
Inclusions
Dates & Prices
FAQ's
Terms & Conditions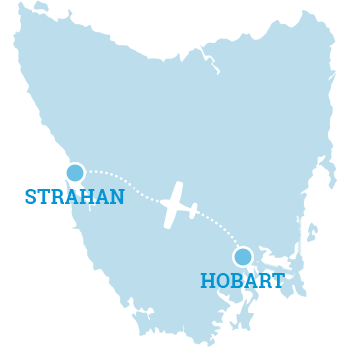 Are you looking to visit Strahan from Hobart but want to shorten the commute time? The Get Airborne To Strahan package includes everything you need for a fulfilling and adventurous west coast escape! Par Avion will fly you over the picturesque highlands of Tasmania in as little as 45 minutes each way (instead of a 4 hour drive) leaving you more time to explore everything that Strahan has to offer. Your transfers, accommodation and a scenic Gordon River Cruise are also inluded - what more could you want?

Your 2 Night Get Airbourne to Strahan Package Includes:
Par Avion – Return Flights from Hobart to Strahan
2 Nights Strahan Village (Hilltop Executive Harbour View), Strahan
Gordon River Cruise – Main Deck Seating (upgrades to Premier Upper Deck available)
BONUS
Airport transfers from Strahan Airport to Strahan - Return
Strahan Village $50 Food and Beverage Voucher (one per booking)
Travel Dates
Price Per Person, Twin Share
25.05.19 - 27.09.19
From $699*
28.09.19 - 31.03.20
From $799*
Enquire about travel outside of the above dates

FAQ's
Flights to Strahan departing from Hobart's Cambridge Airport at 7:00am, three times a week; on Monday, Wednesday, and Friday — returning from Strahan Airport at 4:00pm
Flight duration is 45-50 minutes each way instead of a 4 hour drive
The Aeroplane used for this service is twin engine plane taking 9 passengers
Passengers are not required to provide body weights for this service
Each passenger (except infants not occupying an aircraft seat) is permitted 1 main item of Cabin Baggage and 1 other small item (e.g. handbag, coat, umbrella, laptop or suitpack)
Each passenger (except infants not occupying an aircraft seat) is entitled to check in up to 15kg of baggage for carriage in the aircraft hold at no charge
Flights need to be paid for in full at the time of booking
This package is subject to availability
These package prices are correct as at 01 May 2019 and are 'from' prices only and will vary depending on the date of travel and style of accommodation chosen
Specific room types and minimum night stays apply
Prices are per person, twin share and include GST
Prices are subject to fluctuation due to changes in surcharges, fees and taxes
A limited number of seats are available on selected departure dates and are subject to availability at the time of booking. Once sold out, prices may revert to higher rates
Bonus $50 Food and Beverage Voucher can be redeemed at View 42° at Strahan Village, Hamers Hotel or onboard the Gordon River Cruise. One voucher per booking
Package is on offer with TasVacations and further conditions may apply
Specific terms and conditions apply to flying with Par Avion airline service see https://www.paravion.com.au/terms-conditions/ for more details
QUOTE REQUEST


Book with confidence
Holidays Direct is an Australian Travel Agency affiliated with the Helloworld Travel Group. We are also proud members of the CLIA and our consultants have undertaken cruise training and hold current CLIA accreditation.
Our friendly staff have Cruise Consultant Accreditation:
CLIA (Australasia) Cruise Accreditation Program has been established since 1996 and is a way to recognise dedicated consultants who develop extensive cruise industry knowledge and superior selling skills. The program is modeled on the successful Cruise Counsellor Certification program developed by Cruise Lines International Association (CLIA) in 1992.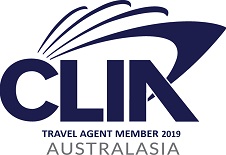 TOP