P&O Cruises
We offer a "no obligation" reservation policy. No credit card is required to hold a cabin.
LAY-BY your cruise with Holidays Direct
It's simple - pay your initial deposit, then depending on the balance and due date make flexible payments and before you know it your cruise holiday is fully paid.
Call us now 1300 300 633 for a quick quote, advice and information on P&O Cruises.
PLUS the following bonus deals may also apply!
BONUS

Defence onboard credits

Are you ADF or NZDF - current or former? We are the exclusive travel agency for DEFCOM.
Talk to us about additional onboard credits for which you may be eligible.

BONUS

onboard credits for eligible bookings on our SELECT SAILINGS

BONUS

discount off ALL cruise fares booked with Holidays Direct

We are the official

DEFCOM

accredited Travel Agency Australia-wide
CURRENT DEALS - P&O CRUISES


P&O SPENDING SPREE SALE
HOT DEALS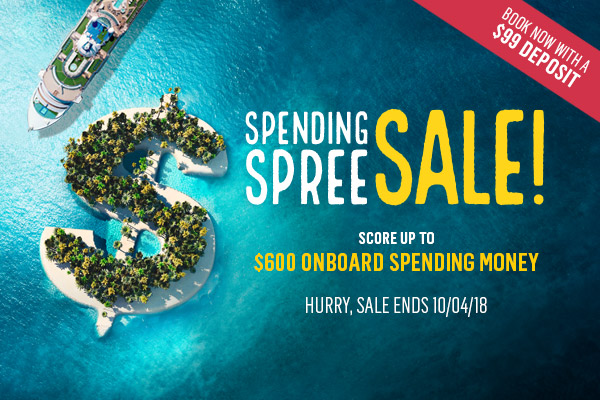 P&O SPRENDING SPREE SALE
Receive up to $600 onboard spending money*
PLUS WE DISCOUNT EVERY P&O FARE, call or email now!
SALE is available until 10 April call 1300 300 633 or email us for a quote.

Check out the Sale Flyer
Sale Highlights
Depart Brisbane - 7 night Pacific Island Hopper cruise from $649 per person quad share*
Depart Sydney - 10 night Discover Vanuatu  cruise from $949 per person quad share*
Depart Adelaide - 7 night A Taste of Tasmania cruise from $799 per person quad share*
Depart Cairns - 10 night Solomon Islands cruise from $999 per person quad share*
Depart Melbourne - 12 night Kiwi Adventure cruise from $1279 per person quad share*
The Finer Details
Sale opens for booking 14 February 2018 12.01am AEDT and ends 10 April 2018 11.59pm AEDT.
Onboard Spending Money is per room in AUD. Amount varies by room type and itinerary duration as specified, and is applied to the first 2 guests only in a room.
Onboard Spending Money expires at the conclusion of the cruise, is not transferable, not redeemable for cash and cannot be used at the medical centre or casino.
Onboard Spending Money can only be used once onboard at sea, and is unavailable for use on Cruise Control pre-cruise.
Offer is combinable with standard Cruise Sale Weeks, Select Sailings onboard spending money.
* Terms and contditions apply

Check back next week to see if there are any Pack N Go specials!

Book with confidence
Holidays Direct is an Australian Travel Agency affiliated with the Helloworld Group. We are also proud members of the CLIA and our consultants have undertaken cruise training and hold current CLIA accreditation.
Our friendly staff have Cruise Consultant Accreditation:
CLIA (Australasia) Cruise Accreditation Program has been established since 1996 and is a way to recognise dedicated consultants who develop extensive cruise industry knowledge and superior selling skills. The program is modeled on the successful Cruise Counsellor Certification program developed by Cruise Lines International Association (CLIA) in 1992.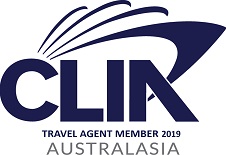 TOP