Are you looking for Australian or International Travel Insurance?
nib Travel Services (Australia) Pty Ltd offers a range of policies for travel within Australia or internationally. nib travel insurance offers
you peace of mind to know that you and your family are protected when you travel.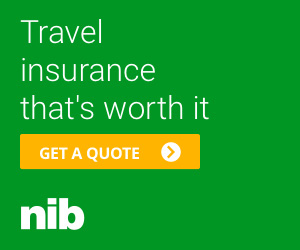 Holidays Direct Pty Ltd, ABN 85 070 805 480, is a distributor of nib Travel Services (Australia) Pty Ltd (nib), ABN 81 115 932 173, AFSL 308461. Any information provided is general only and you should consider if this product suits your needs. Before deciding to purchase this product, please read the Product Disclosure Statement available from us. This insurance is underwritten by XL Insurance Company SE, Australia branch (ABN 36 083 570 441).