ESCORTED COACH TOURS


HOLIDAYS DIRECT DISCOUNT GUARANTEE
WE OFFER A MINIMUM 5% DISCOUNT OFF ALL TOURS*
Book any ESCORTED TOUR with us and we will provide you with a further 5% discount off the best available price we obtain from the tour operators we book with. The best part is that our discount can be used in conjunction with any other offer that you may be entitled to ie. Earlybird, Early Payment, Past Traveller etc.
6 REASONS TO BOOK WITH US
DISCOUNTS:

We offer discounts/bonuses off the best available price on ALL tours. This is in addition to any further discount on offer ie. Early Payment, Earlybird, Past Travellor, Group etc.

NO OBLIGATION SEAT HOLD:

We can hold a position on the tour for you for up to 7 Days free of charge. You have the choice to either deposit the tour or not proceed, no problem!

CHOICE:

We book for most Tour Operators and can also combine Tour/River Cruises.

ADVICE:

Our staff will help you find a tour that best suits your needs and budget.

ONE STOP:

We can add in flights, accommodation, sightseeing, insurance etc.

CONFIDENCE:

We are an Australian registered travel agent and a member of both the
Travel Compensation Fund and the International Cruise Council of Australia.
2015 EUROPE SUMMER DEALS
MASSIVE SAVINGS up to 12.5% OFF when you combine this offer with our 5% OFF!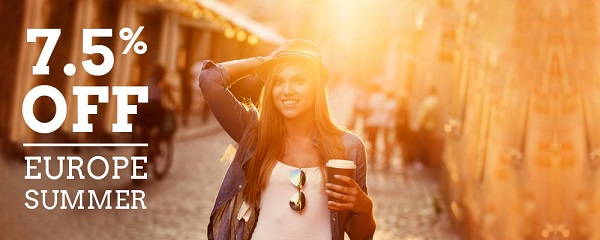 Whether it's seeing a sunset in Greece, or enjoying some authentic gelato on a nice sunny Italian day, everybody dreams of a European summer. Here are more reasons to make it happen!
Take 7.5% off that same trip if you pay in full by 31 March 2015.
Remember we always offer you a BONUS 5% off any tour so you can save up to 12.5% off when these offers are combined.
Call 1300 300 633 or email us for a quote.

PLUS get another

5% OFF this discounted earlybird fare

when you book your TOPDECK tour with us!
LOOKING AT ANOTHER TOUR GROUP?
Remember that we always discount ALL other tours by a minimum 5%* and we apply our discount to the best available price obtained from the tour operators after they have applied any of their discounts ie. Past traveller, Earlybird, Early Payment, Multi-Trip etc. Give us a call on 1300 300 633 for a quick quote or simply more information.
* Terms and conditions apply, subject to availability and offer may be withdrawn without notice.

It's so simple to book

Browse through our coach tours and choose one that suits you best. There is a wide variety of styles and budgets so if you are having trouble choosing then please contact us and one of our tour consultants will be more than happy to assist with advice and suggestions. Once you have made your choice either call or email us.

HOW TO SAVE MORE:

Please let us know if you would like a quote on airfares, transfers, stopovers, pre/post accommodation etc as we can discount the

total package

.
Our tour consultant will then provide you with an immediate quote by telephone (during business hours or by the next working day). In addition to our standard discount we will also discuss any additional discounts on offer such as early payment, past traveller etc.

We will then discuss your payment options including deposit and final balance amounts and their relevant due dates. Your deposit can be paid by credit card (Visa, MasterCard, AMEX) or paid directly to our account though your bank or internet banking.

Once you are happy to proceed the next step is for us to request a seat/s for you on the tour of your choice. To do this we simply need your full name as per passport (or birth certificate if you haven't yet got a passport), your date of birth and your contact details.

If there are any further questions you have at this stage your personal tour consultant is there to help answer your queries.
When your tour has been booked and confirmed we will email you a Client Statement detailing the tour deposit and balance due along with any further information. Tour balances are normally due 60-45 days prior to the tour departure depending on the Tour Operator.

Your tour documents, tour vouchers, travel bag and/or travel wallet will be posted to your address prior to your departure (around 14 days out). We also provide you with a travel itinerary by email once we have all your flight information (if included) and personal details confirmed.
Book with confidence
Holidays Direct is an Australian registered Travel Agency affiliated with the Helloworld Group with AFTA membership. We are also proud members of the CLIA and our consultants have undertaken cruise training and hold current CLIA accreditation.
Our friendly staff have Cruise Consultant Accreditation:
CLIA (Australasia) Cruise Accreditation Program has been established since 1996 and is a way to recognise dedicated consultants who develop extensive cruise industry knowledge and superior selling skills. The program is modeled on the successful Cruise Counsellor Certification program developed by Cruise Lines International Association (CLIA) in 1992.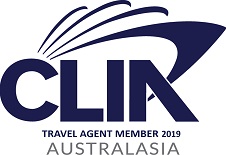 TOP