HOLIDAYS DIRECT DISCOUNT GUARANTEE
Book any Travelmarvel Tasmania tour with us and we will provide you with a further 5% discount off the best available price we obtain from Travelmarvel. Our discount can be used in conjunction any other Travelmarvel offers that you may be entitled to ie. Earlybird, Early Payment, Past Traveller etc.

10 DAY TASMAN EXPLORER WITH SPIRIT
---
Launceston • Ross • Port Arthur • Hobart • Strahan • Cradle Mountain • Spirit of Tasmania
Explore the sights and natural beauty of Tasmania before cruising back to the mainland on the Spirit of Tasmania.
Sail overnight from Devonport to Melbourne on the Spirit of Tasmania
Enjoy a nature walk to cascading Russell Falls in Mt Field National Park

Accommodation:

Well located, clean and comfortable hotels

Tour Highlight:

Discover convict history at Port Arthur Historic Site

Quality Dining:

Includes up to 16 meals
Departures from Sept 2012 - May 2013
From

$2694

(Breakfast only) or

$2964

(Dinner and Breakfast) per person twin share
Single and Triple rates also available - please enquire
Remember this is the from price before any eligible discounts have been applied
Call 1300 300 633 or email for our discounted quote, to book or just to discuss this tour.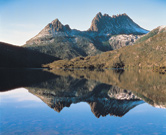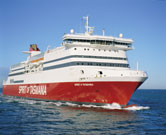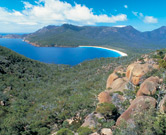 DEPARTURES
15 & 29 October 2012
12 & 26 November 2012
10 & 26 December 2012
14, 21 & 28 January 2013
11, 18 & 25 February 2013
4, 18 & 25 March 2013
8 & 22 April 2013
6 May 2013
CHOICE OF MEAL PLANS
Options Available:
Room and Breakfast
Room, Breakfast and Dinner
No matter which meal plan you choose, you'll be able to enjoy a Welcome and Farewell Dinner with your fellow travellers, giving you the opportunity to taste local cuisine and all included in the cost of your tour.
ITINERARY
Please note: Dx1 = Dinner; Lx1 = Lunch and Bx1 = Breakfast. However the actual included meals will depend upon the MEAL PLAN that you choose to purchase with the tour.
Day 1. Arrive Launceston, Beaconsfield Mine, Welcome Drinks and Dinner
On arrival in Launceston be met and transferred to your hotel. Later, travel north through the picturesque landscapes of the Tamar Valley to Beaconsfield. Explore the streets of what was Tasmania's richest gold mining town followed by a tour of the Mine and Heritage Centre. This award-winning centre lets you delve into the town's rich mining history through its intriguing collection of items and interactive displays. You can also learn more about the dramatic mine rescue that occurred here in 2006. This evening, enjoy complimentary Welcome Drinks followed by a Welcome Dinner as you get to know your fellow travellers and Travelmarvel crew.
Stay: Mercure Hotel Launceston
Dx1
Day 2. Weldborough Pass, East Coast Natureworld, Freycinet National Park, Swansea
Travel east this morning, keenly noting the recognisable names of Tasmania's vineyards that grace the hills. Stop to see a slice of Provençe, the spectacular Bridestowe Lavender Farm in full-bloom (Dec.-Jan.). Continue your journey through the scenic Weldborough Pass, where you'll be greeted by towering temperate rainforests. Then you'll stop at East Coast Natureworld to meet the infamous Tasmanian Devil and other native species. Reboard your coach and enjoy the scenery as you trace the stunning east coast to Freycinet National Park. Here you'll be struck by the beauty of granite mountains surrounded by azure bays and white sand beaches. Join a guided walk along Richardsons Beach and be regaled by an expert in local flora and fauna. Afterwards, travel back round this picturesque peninsula to Swansea. Tonight, you may want to upgrade your meal and indulge in a fresh crayfish dinner (Contact Us for further details).
Stay: Swansea, Waterloo Inn
Bx1 Dx1
Day 3. Ross, Richmond, Eaglehawk Neck, Port Arthur
Today you'll explore some of Tasmania's quaint inland villages blessed with fine architecture and magnificent bridges. First, explore the historic township of Ross, where you'll be amazed at the craftsmanship of its convict-built bridge and its host of impressive heritage buildings. Travelling on, you'll arrive at the equally charming riverside township of Richmond that evokes an English village atmosphere. The sandstone arches of Australia's oldest known stone arch bridge have spanned Tasmania's Coal River since its completion in 1825, and are a lasting symbol of Tasmania's convict heritage. Proceed to Eaglehawk Neck and enjoy views of the rugged coastline. Continue on to historic Port Arthur to the character-filled Fox and Hounds Inn.
Stay: Port Arthur, Fox and Hounds Inn
Bx1 Dx1
Day 4. Port Arthur Historic Site, Harbour Cruise, Hobart, Mt Nelson
Step back in time with a visit to the Port Arthur Historic Site, one of the most remote prisons the world has ever seen. There is no better place to imagine how convict life would have been as you tour the ruins of Australia's most infamous penal colony. Later, join a cruise around the Isle of the Dead to hear stories about all the convicts that were buried there. Then travel to Hobart, Tasmania's proud capital situated on the shores of the Derwent River. Journey to the top of Mt Nelson that overlooks the city. Here, you'll marvel at the amazing panoramic views of the city, its pretty harbour and scores of surrounding bays. For dinner tonight, choose from an impressive menu showcasing Hobart's freshest seafood at Customs House Hotel Restaurant. After dinner perhaps take a walk to nearby Salamanca Place, where a string of historic sandstone buildings house shops, bars and eateries.
Two Night Stay: Hobart, Grand Mercure Hadleys Hotel
Bx1 Dx1
Day 5. Hobart Sightseeing Tour, Salamanca Market
Today, join your crew for an orientation tour of Hobart's significant landmarks, including Salamanca Place, Constitution Dock and the harbour. Afterwards, explore the fantastic array of handicrafts, food and oddities sold at Salamanca Market. You may wish to join one of our optional excursions such as a full-day adventure tour to pristine Bruny Island (must be pre-booked) or take a tour of Cascade Brewery to learn about the art of brewing premium beer (all at own expense).
Bx1
Bruny Island Extention
On Day 5 in Hobart, instead of your tour of the city and Salamanca Market, you may wish to embark on an eco-adventure cruise to Bruny Island. This award-winning tour will delight nature and animal lovers alike. Discover the rugged coastline and its host of resident wildlife, including seals, albatrosses, and perhaps even some dolphins and whales.
Day 6. Derwent Valley, Mt Field National Park, Lake St Clair, Strahan
After breakfast, leave Hobart and follow the Derwent River through the New Norfolk region to Mt Field National Park. Stop here for a short walk through a peaceful forest to the beautiful Russell Falls. Then enter World Heritage-listed Cradle Mountain-Lake St Clair National Park and stop on the shores of Lake St Clair to take in the stunning vistas. You may like to join a rail experience from Queenstown to Strahan (see page 18 for details). Alternatively, continue by coach and travel through World Heritage-listed wilderness to Strahan. Tonight, indulge in a buffet dinner overlooking Macquarie Harbour.
Stay: Strahan Village Hilltop
Bx1 Dx1
Day 7. Strahan, Gordon River Cruise, Sarah Island Tour, Cradle Mountain
Cruise down the beautiful Gordon River into the Franklin-Gordon Wild Rivers National Park to Sarah Island. Here, you'll enjoy a guided tour of the former penal colony. Pass by Hell's Gate, the entrance to the rough seas of the Great Southern Ocean, and enjoy a delicious lunch on board before returning to dry land. Then, reboard the coach bound for another of nature's paradise - Cradle Mountain-Lake St Clair National Park.
Stay: Cradle Mountain Chateau
Bx1 Lx1 Dx1
Day 8. Cradle Mountain, Dove Lake, Sheffield, Stanley and The Nut, Smithton
Tour stunning Cradle Mountain-Lake St Clair National Park and visit Waldheim Chalet. Then stop on the tranquil shores of Dove Lake to admire Cradle Mountain. Later, travel via Sheffield, a quaint town where more than 30 murals have been painted, to the fishing village of Stanley. See the unusual rock formation, The Nut, before arriving in Smithton.
Stay: Smithton, Tall Timbers Hotel
Bx1 Dx1
Day 9. Ashgrove Cheese Factory, Great Lakes Plateau, Depart Launceston
Visit Ashgrove Cheese Factory for a tour and tasting. Travel to Deloraine at the foot of the Great Western Tiers, ascend to the Great Lakes Plateau and travel along the shores of the Great Lake. Continue to Launceston where your tour concludes on arrival. At Depart Devonport at 7.30 pm aboard the Spirit of Tasmania and travel to Melbourne on an overnight sailing. Relax in your Twin Inside Cabin with private facilities, arriving in Melbourne at 6 am the following morning.
Bx1
Day 10. Arrive Melbourne
Arrive into Melbourne early morning.
QUOTE REQUEST


Book with confidence
Holidays Direct is an Australian registered Travel Agency affiliated with the Jetset Travelworld Group with AFTA membership and Travel Compensation Fund accreditation. We are proud members of the ICCA and our consultants have undertaken cruise training and hold current ICCA accreditation.
Use a Licensed Travel Agency for the benefit of added protection:
In Australia, licensed travel agencies contribute to the Travel Compensation Fund (TCF). The TCF is used to compensate consumers who do not receive any travel services purchased from a licensed travel agency, travel wholesaler or travel supplier. Claims against the TCF are reviewed by an independent Board of Trustees.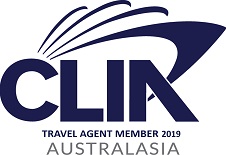 TOP